Issue 4 / February 2006

A WONDERFUL YEAR!

2005 was indeed an annus mirabilis for The Bond Man. In only our second year in business, we finalised bonds totaling R250 million and ended the year with the distinction of providing Absa (Cape) with its highest value residential bond ever – a R13 million deal for the purchase of a property on the Atlantic Seaboard. In one development alone, "Eventide" in Clifton, we secured bonds totaling R18 million.

The continued success of this tiny business is symptomatic of a fragmentation in the mortgage origination industry that has seen an ever increasing number of buyers electing to exercise their right to entrust their bond requirements to an originator of their choice, rather than be coerced into using a broker prescribed by an estate agent with a vested interest (usually by way of a shareholding) in a particular mortgage originator. Unlike any of the "big boys" in the industry, The Bond Man has no contractual agreements with any estate agent company and we receive no sponsorships of any kind from attorneys or anyone else. I am proud to say that our business is generated only through our own networking efforts.

But the real miracle of the business comes down to the handful of superb people who make up my team. I am delighted to use this forum to introduce you to them.

| | | |
| --- | --- | --- |
| | Cathy van der Weele has been on board since inception and oversees every aspect of the business. | Jenni Warrington is an outstanding consultant, whose decision to join me in October last year was MortgageSA's loss and The Bond Man's gain. |
| Kim Hogg has recently joined our team as a consultant and will be covering the Garden Route. Kim, who previously worked for FNB Home Loans, is based in George and brings a wealth of experience in property finance to the business. | Esmi Nomana joined The Bond Man as a domestic worker in our office 6 months ago. Since then, she has completed a computer course through Rosebank College and is now our full-time data capturer. | Michael Ross graduated from UCT with a B.Sc (Property Studies) at the end of last year and completed the Estate Agents Board Exam (C.E.A.). He is responsible for liaising with the various banks to ensure that our deals are processed quickly and does a fine job of keeping the banks on their toes! |
WHITHER INTEREST RATES?
CPIX inflation is currently well under control at 4% year-on-year in December, while the rand exchange rate is much stronger since late last year. However, the international price of oil edged up to well above $60/barrel again, which may lead to inflationary pressures if the rand depreciates significantly from its current level. Against this background, it came as no surprise when the Reserve Bank's Monetary Policy Committee adopted a cautious approach at its meeting last week, and left interest rates unchanged. Rates are expected to remain at their current levels throughout 2006. The graph (below) illustrates fluctuations in the home loan rate over the past 20 years*.

HOME LOAN RATES OVER THE PAST 20 YEARS



Although we're currently experiencing the lowest rate levels in nearly 3 decades, it is sobering to think that our interest rates are still considerably higher than in other parts of the world.
2006 AND BEYOND
The Bond Man will continue to source the most competitive home loan products for our new and existing clients. Please don't hesitate to call us should you require a quick pre-approval or if you'd like us to increase your "access facility" to a more appropriate level. It makes good sense to register the maximum access facility for which you qualify (based on income). That way, you'll always have instant access to funds should you spot an investment opportunity (or for any other reason) and because interest is calculated on a daily balance, you'll only start paying interest on the money if and when you use it. Best of all, the wonderful flexibility of an "access bond" allows you to make repayments in lumps-sums, should you wish to, with no pre-payment penalty.
Please give us a call or drop us a line. We'd love to help you.
Regards,



Gary Peterson
The Bond Man
gary@bondman.co.za | www.bondman.co.za

* Acknowledgements to Absa Senior Economist Jacques du Toit (Absa Property Trends – 31 January 2006)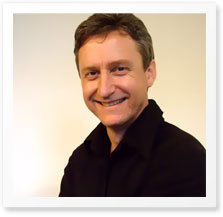 In a further relaxation of Exchange Control Regulations, Finance Minister Trevor Manuel has announced an increase in the offshore individual investment allowance, up from R750,000 to R2m. This makes it a lot more viable for South Africans to invest in the UK property market, where The Bond Man can assist you to secure a mortgage through our association with Omega Mortgage Services UK. Contact us for news of an exciting new development which has just been launched in London.

for more information.




The Bond Man will be strengthening our association with Omega Mortgage Services (UK) in the coming year. As the official representative of Omega in South Africa, we're ideally placed to provide a comprehensive mortgage service to clients who wish to refinance their properties in the UK. This facility will be of particular interest to Non-Resident buyers who are restricted by Exchange Control legislation to local mortgage borrowings of only 50% of the purchase price.

for more information.


Absa offers a fantastic (but little known) product called Multi Plan, which allows you to split your bond into as many sub-accounts as you like, at no additional cost.

It allows you to use your bond as a savings account for specific, designated purposes ("kids' education", "overseas trip", "vehicle finance", etc) and you can receive a separate statement for each sub-account.

You also have the option of apportioning your interest rate concession between the sub-accounts as you wish. You may, for example, elect a fixed rate for one or more sub-accounts and a variable rate for the others.

for more information.