Issue 7 / April 2007
CAVEAT VENDITOR: LET THE SELLER BEWARE

Those of you in the property industry will be familiar with the term "caveat emptor" – let the buyer beware. But sellers would do well to familiarise themselves with the ever changing mortgage environment and, in particular, the pricing structure that banks apply to bonds.
For many years, the banks included a standard clause in their bond documents in which they reserved the right to impose a punitive cancellation penalty if you cancelled your bond without giving them 90 days' notice of your intention to do so. The sale of bonded property always necessitates a cancellation of the bond. There was a time when, notwithstanding this clause, the banks turned a blind eye to it and seldom recovered this penalty charge. More recently, their policy has been that if you cancelled your bond within 2 years of registering it (or, in the case of Standard Bank, within 3 years) the cancellation penalty would kick in, unless you gave them 90 days' notice.

It has now come to my attention that certain banks are imposing this penalty regardless of how long the bond has been registered. In other words, even if you've had your bond for 10 years, you will need to give certain banks 90 days' notice when you sell your house, to avoid a penalty which equates to 3 months' interest on the registered amount. If your bond was registered for R800 000, the cancellation penalty would amount to a whopping R24 000! If you're not in a position to give the full 90 days' notice, but only, say, 30 days' notice, your cancellation penalty will be calculated on a pro-rata basis

The Bond Man has successfully motivated for the waiving of this penalty in certain instances, but in general our experience has been that the banks are applying the cancellation penalty ruthlessly. As harsh as it may seem, the banks have a point. Recent times have seen the market flooded with speculative buyers who register bonds to secure the purchase of property, only to cancel the bond within a few months (or less) when they on-sell and turn a quick profit. The banks make no money out of these bonds and will not be used as a short-term means to an end by speculative buyers.

So even if you're just thinking of selling your property within the next few months,
Contact THE BOND MAN to ensure that the requisite notice is given and properly recorded by the bank.
---



THE BOND MAN CELEBRATES THE OPENING OF THE ATLANTIC
SEABOARD OFFICE

The relocation of The Bond Man to the Atlantic Seaboard was celebrated by a festive Bling Party in Green Point, attended by about a hundred clients, friends & associates.


| | | |
| --- | --- | --- |
| Pictured with Kay Proctor and The Bond Man are Peter Smith of Smith Tabata Buchanan Boyes and Mike van Alphen of Absa Bank. | | Ashton Blankenaar & Rob Moore of Life Residential |
| | | |
| --- | --- | --- |
| The scrumptuous catering was laid on by Jenny of Catering Thyme. | | The Bond Man and his barmen! |

Regards,



Gary Peterson
The Bond Man
gary@bondman.co.za | www.bondman.co.za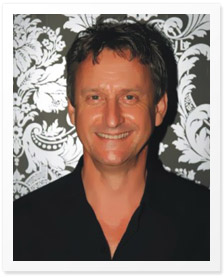 THE BOND MAN'S PROPERTY PICK OF THE MONTH
Asking price: R590 000


Delightful Beatrix Potter cottage in a quiet cul-de-sac in Mowbray.


This little gem boasts beautiful Oregon pine floorboards and a cosy fireplace. The lounge, open-plan kitchen and bathroom are on the ground floor and the lovely bedroom is upstairs, with stunning mountain views. Excellent security throughout, including cobbled off-street parking for one car and a small private garden at the back.
This is an ideal start-up property.
The Bond Man challenges you to find a better deal in the current market.

The Sums

Rental achievable:
R2 800 per month.
A bond of R590 000 will
cost you around R5 600
per month.
Upfront costs, including transfer duty, amount
to R17 000.
You could lump these costs onto your bond for an extra R160 per month.
Municipal rates:
R92 per month

Contact THE BOND MAN
for further details


Telephone: +27 (0)21 433 1060
Fax: +27 (0)21 433 1062
Mobile: +27 (0) 82 453 7374
Email: gary@bondman.co.za
Website: www.bondman.co.za

Office address:
204 Main Road, Sea Point