Issue 9/ September 2007



LIFE AFTER THE NATIONAL CREDIT ACT



The long awaited implementation of the National Credit Act, a further interest rate hike and the general misery associated with a Cape Town winter have all conspired to cast a pall of gloom over the local property industry. In Sea Point, estate agents are pacing up and down the pavement with deeply furrowed brows, wondering where their next sale will come from.

At The Bond Man, we're basking in this relatively quiet time, after the frenzied activity we saw between January and June. It's given us a chance to update our systems and prepare for the summer onslaught, which we know will be upon us within the next few months. Indeed, there is still plenty to be upbeat about! For one thing, Spring is here and we find ourselves in the early stages of a buyer's market.

An unexpected consequence of the National Credit Act has been that certain clients, mainly single professionals, now qualify for more in terms of mortgage finance than they would have prior to the NCA. Let me explain: For decades, the banks had to satisfy themselves that your monthly bond repayment would not exceed one third of your income. This rule was applied rigidly across the board, on the old-fashioned premise that Mr Average had two and a half kids, a stay-at-home wife and the attendant financial commitments that this cosy family unit involved. The assumption was that nobody could safely devote more than one third of their income to bond repayments and this prejudiced those of us who didn't fit snugly into the neat little boxes devised by the banks' actuaries. The reality, of course, is that many people can comfortably afford to devote well over a third of their income to bond repayments and this reality is acknowledged by the NCA. Although certain banks are still stuck in the one third repayment-to-income time warp, others require only that we show them that our clients have sufficient surplus income, after normal monthly expenses, to meet their bond commitments.

WELCOME



The Bond Man welcomes
Boris Greitschus into the business for a 9-week internship.
Boris is a German student from the University of Hamburg, where he is majoring in Banking and Economics. He brings a fresh perspective to the business and I am grateful to be benefiting from his bright, analytical mind.
INTRODUCING CONNIE JOHNS PROPERTIES

The Bond Man is delighted to be associated with the launch of Connie Johns Properties.

Anyone who has had dealings with Connie will know that she is a consummate property professional. She has been a friend and colleague for more than 10 years and I wish her every success in her new business.

The sale of houses in the City Bowl has always been Connie's forté, and she is now free to sell sectional title properties as well.



---

THE BOND MAN SHOWCASES TALENTED SCULPTOR'S WORK

Clients who visit The Bond Man's office will be forgiven for thinking they've stepped into an art gallery! I am thrilled to showcase the stunning work of Mambakwedza Mutasa, a talented Zimbabwean sculptor, among my own collection.



Contact Mambakwedza 076 177 6020 or mambakwedzamutasa@yahoo.com


---

Regards,





Gary Peterson


The Bond Man
gary@bondman.co.za | www.bondman.co.za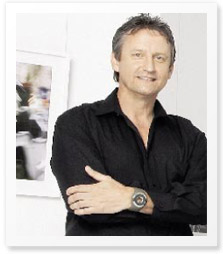 Accommodation Shop is situated around the corner from The Bond Man, in St Johns Road, Sea Point.
Check out their website at www.accommodationshop.co.za or contact Annie Strickland on Tel (021)439-1234 or e-mail her at annie@pixie.co.za for all your accommodation/letting requirements.

At last! Property investment in the UK made easy
Thinking of investing in the UK property market but don't know where to start? It can be a bewildering experience for South Africans who wish to diversify their property portfolios. Through our association with Omega Financial Services, we're now able introduce South African clients to a buyer's agent, who will help you to acquire residential and investment properties throughout the UK and guide you through every step of the process.

Until now, South African clients have had to put down a deposit of up to 35% in order to buy property in the UK. Find out more about the Deferred Completion Programme, which allows buy-to-let customers to put down a small deposit and defer the payment of the remainder over a number of years.

For more information, contact Kevin Jones kevin@omegafs.co.uk
Tel: 0044 (0)845 230 2100
or
Gary Peterson
garypeterson@omegafs.co.uk Tel: 0027 (0)82 453 7274


Telephone: +27 (0)21 433 1060
Fax: +27 (0)21 433 1062
Mobile: +27 (0) 82 453 7374


Email:

gary@bondman.co.za
Website: www.bondman.co.za

Office address:
204 Main Road, Sea Point