Issue 10 / December 2007
TITO'S CHRISTMAS GIFT TO YOU
All eyes will be on the Governor of the Reserve Bank when the Monetary Policy Committee meets on the 5th & 6th December to decide whether to raise interest rates yet again, for the seventh time in the past year.


Mr Mboweni has made it clear that if the decision were his alone, we would definitely see another rate hike. There is a growing chorus of opposition to a knee-jerk rise in interest rates as the only solution to curb consumer spending, but it seems unlikely that more creative ideas will emerge from this meeting. In an article written for Mail & Guardian, Réjane Woodroffe writes: "It is not sensible for government to require the central bank to use the only tool it has, interest rates, to solve a problem that simply cannot be solved by higher interest rates – and at the expense of economic growth. Just because you have only a hammer in your toolbox does not mean you have to use it for every problem that comes along. If the problem is one we've never dealt with before, let's open the debate and apply our minds to deal with it and not just bash it with the hammer and hope for the best – simply because that is the tool we've always used in the past. It may make the problem worse".

And since there's nothing we mere mortals can do about it, The Bond Man is inviting you to let your imagination fly. If YOU were the Govenor, what would YOU do to fight the inflation monster? Enter our competition below and your response could win you a Balthazar (12 litres) of Laborie Cabernet Sauvignon 2002 .

Reflecting the mood of the market, the FNB Property Barometer reports that four out of five residential properties were sold at less than the asking price in the third quarter of this year. The average selling time has increased to 11 weeks, with premium properties remaining on the market for an average of 12 weeks and lower-priced properties for about nine weeks before being sold.

COMPETITION
---
Win a Balthazar (12 litres) of Laborie
Cabernet Sauvignon 2002!

Simply click on the button below and email The Bond Man your answer to this question by
15 December 2007. As long as your response is original, it can be either serious or as wacky & off the wall as you like. Please limit your response to 100 words. Since there are no right or wrong answers, the winning entry will be the one that most hits The Bond Man's spot!


---
A TRIBUTE TO MIKE VAN ALPHEN


On the day after he retired from Absa after 40 years' distinguished service, Mike van Alphen paid a visit to The Bond Man. As Regional General Manager of Absa Home Loans, he was our most senior contact at the bank and was always available to help us with complicated and urgent deals. Mike has been a staunch supporter of The Bond Man ever since I started the business, but my association with him goes back much further than that. He was my boss about 15 years ago and has been a friend and mentor ever since.
At his farewell function a few weeks ago, one speaker after another paid tribute to his legendary commitment to customer service and to "getting the deal done". In a systems driven industry now run by impersonal, anonymous call centre staff, Mike represented the human face of banking. It was a privilege to have a hotline to "MVA" whenever a big deal of mine teetered on a knife edge. I relied heavily on his guidance and drew on his prodigious knowledge of the mortgage industry more times than I can remember. In banking terms, he was something of a national treasure, a building society man of the old school, who was never too busy to lend an ear and give advice at any time of the day or night.
Luckily for us, Mike's association with The Bond Man will continue in his new role at Independent Initiatives, a recently launched aggregation company.
CHANGES AT THE BOND MAN



My long-time friend and colleague, Jenni Warrington, has moved on and I wish her every success in her new endeavours.


I am delighted to welcome my 19 year old nephew, Toni Fardella, into the business.

Initially, Toni will be responsible for following up the progress of our deals with the attorneys, as well as capturing new bond applications onto the system.
ASK THE BONDMAN

Look out for our regular "Ask The Bond Man" questions and answers column in The Property Magazine, starting in the December edition. Click here


---

OUR WISH FOR YOU

The Bond Man wishes all our clients and friends peace & joy this festive season.


---
Regards,





Gary Peterson


The Bond Man
gary@bondman.co.za | www.bondman.co.za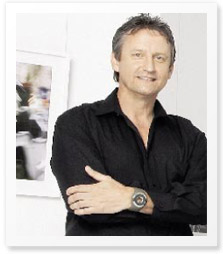 THE BOND MAN'S PROPERTY PICK OF THE MONTH


Asking price: R3,95m each


Pebble Beach Townhouses, Bantry Bay



The Bond Man challenges you to find better value on the Atlantic Seaboard than these brand new triplex townhouses in Queen's Road, Bantry Bay. A stone's throw from the beach and around the corner from an exciting redevelopment node that will soon see the opening of a new piazza with Woolworths, Vida e Café, an upmarket deli-style Spar, gift shops, restaurants and lots more.





Each of the townhouses at "Pebble Beach" offers 175sq meters of accommodation comprising:

3 bedrooms (all en-suite)
Guest loo
Open-plan Italian kitchen with fitted oven, hob & extractor
Double under-cover security parking (approx 40sq meters) with direct access
Additional 34sq meters of private, secure patio & sparkling pool
Large storeroom


Contact THE BOND MAN
for further details



House prices in SA have risen faster than anywhere else

House prices in South Africa rose 351% - the highest in the world – between 1997-2006, according to Economist's Pocket World in Figures. Ireland and Britain had the next highest rate of increase in house prices.



Telephone: +27 (0)21 433 1060
Fax: +27 (0)21 433 1062
Mobile: +27 (0) 82 453 7374


Email:

gary@bondman.co.za
Website: www.bondman.co.za

Office address:
204 Main Road, Sea Point