Issue 14 / December 2008
THE TURNING POINT



It seems pointless to dwell on the negative aspects of a horrible year. We all know the bad stuff so let's take some year-end cheer from FNB's Chief Economist, Cees Bruggemans, who has released an uncharacteristically upbeat forecast for 2009.

Bruggemans believes that after two years of deepening hardship, during which interest rates have risen ten times, we may finally be coming to a turning point in the financial cycle. With inflation having peaked in the third quarter of 2008, he believes the die looks cast for a plummeting inflation rate in the coming year, with interest rates following at least a part of the way. Following the easing of oil and food prices, and overdue statistical changes, he predicts the CPI inflation rate is set to plunge towards 6% by mid-2009, and this despite the weakened Rand and its implications for higher imported inflation. He believes Prime could fall as low as 13% by mid-2009, and possibly somewhat lower by the end of the year.


Indeed, if the end of 2008 will be a bleak time for most of us, the 2009 festive season should be a much more upbeat affair, as we launch ourselves on the road to 2010 and beyond.

Pictured right: progress to date on the Green Point Stadium.



A LAW UNTO THEMSELVES




One of the things the National Credit Act (NCA) was meant to do was standardise mortgage lending across the board. Will someone tell me, then, how it is possible that one can qualify for a bond of hundreds of thousands of rands more at one bank than at another?

Consider this: My client, a first-time buyer, is an extremely successful businesswoman who has conducted both her personal and business accounts at Standard Bank for the past 10 years. She has purchased an apartment for R1 200 000 and requires a 90% bond of R1 080 000. Her monthly repayment will be around R13 000. She has provided proof of income and a meticulous breakdown of her monthly expenses, backed up with copies of her cheque and credit card account statements. I have calculated that after paying her normal expenses, she is left with a surplus of R15 000 per month, which is more than enough to cover her new bond instalment.

Standard Bank, her own bank, declined the application instantly, as they considered the instalment to income ratio to be too high. "Tell them I'll close all my accounts!" she bellowed at me over the phone. Like they'd give a damn. Absa Bank, where she has never had a relationship, approved her application for the full amount requested. I took the matter up with Standard Bank's senior management and even sent them a copy of Absa's bond approval, but to no avail.

The problem seems to be that since the final implementation of the NCA on 1st June last year, there has been an inconsistency in the way the Act has been applied by Absa on the one had and the other commercial banks on the other. As far as affordability is concerned, Absa requires only that the client proves sufficient surplus income (after expenses) to cover the new bond instalment. Standard Bank, FNB & Nedbank still apply the old "one third repayment to income" rule, in terms of which they must satisfy themselves that the client's bond repayment will not exceed one third of her gross monthly income.

BARGAIN BASEMENT TIME ON THE ATLANTIC SEABOARD

In my last newsletter, I mentioned the house in Fresnaye which had been put on the market at R18,75 million and finally sold for R8,25 million (44% of the original asking price).

Once again, the solemn duty falls to The Bond Man to reveal the details of a sale on the Atlantic Seaboard that you're not likely to hear boasted about in public. I mention it because the misconception persists that our expensive little riviera is immune to the plummeting values we've seen elsewhere in the city.

No 10A Top Road, Fresnaye, was purchased in September 2007 for R15 675 000. Transfer duty brought the total purchase price up to R16 875 000. It was put on the market in April this year, at an asking price of R19,95m. The price was reduced a few months later to R17,9m and it has finally sold for R12m (60% of the original listing price), after being on the market for a whopping six and a half months! This represents a loss of around five and a half million rand within a year.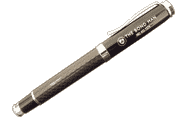 win!


What important lessons can be drawn from the story above?



Five beautiful Bond Man pens will go to the first readers who respond to this easy multiple-choice quiz. Email gary@bondman.co.za to submit your answers and enter only the number/s that correspond with what you consider to be the CORRECT statements (eg. 1;2;4;5 etc)


Sellers should choose their estate agents carefully.
A property is likely to achieve a higher selling price if it is marketed by more than one company.
A seller always has inflated ideas about the value of his property.
Don't tie yourself into a long sole mandate.
Never submit a cheeky offer; you're likely to antagonise the seller and could end up losing the property.
Be guided by the asking price recommended by the estate agent, based on a comparative market analysis.
Go with your gut feel and price your property as you see fit. There's always going to be a sucker out there who will simply have to have it at almost any price.
The time to buy is now.


NEW EXHIBITS AT THE BOND MAN COLLECTION
WHERE PROPERTY & ART MEET

Our opening exhibition, featuring the works of Greyton artists Gert Naude and David Kuijers, has come to an end and it now gives me pleasure to introduce the exquisite ceramics and sculptures of local artist Morag Pringle. Her works are on display at our gallery/office in Main Road, Sea Point - opposite St John's Piazza. Each of the pieces was created at a significant time in Morag's life and it's fascinating to see how her personal circumstances inspired periods of brilliant creativity, when she immersed herself in the clay and produced works of astonishing beauty.


DRUNKEN DEALS
by Morag Pringle
ALONE UP LION'S HEAD
by Morag Pringle

For the holiday season, our gallery will be hung with huge printed Tretchikoff canvases. I am indebted to Vladimir Tretchikoff's granddaughter (and custodian of artistic property) Natasha Mercorio, for making this possible through Tretchikoff Renaissance.

We are also exhibiting a selection of gorgeous canvases by local artist (and estate agent!) Priscilla Schoonbee. Please pop in whenever you're in Sea Point to see our emporium of art and gifts.


| | | |
| --- | --- | --- |
| Painting by Priscilla Schoonbee | | Painting by Priscilla Schoonbee |
---
A pair of starlings has chosen my light-box to nest in and rear their chicks, which I've decided to take as a good omen for the coming year.

I should like to take this opportunity to thank my clients and associates for their continued support throughout these difficult times and to wish you a peaceful and successful 2009.

Regards,



Gary Peterson
The Bond Man
gary@bondman.co.za | www.bondman.co.za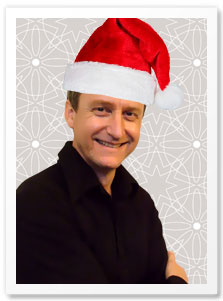 PROPERTY PICK OF THE MONTH

TIMELESS ELEGANCE IN ORANJEZICHT
Price: R15,250,000





This magnificent Edwardian Villa, now a historical monument, offers gracious living with fine views across the Molteno Reservoir, the City & Table Bay.

Nestled at the foot of Table Mountain with grand proportions reminiscent of a bygone era, 23 Belvedere features beautifully preserved hand-painted silk wallpaper and masterfully crafted woodwork & inlaid floors. The property offers breathtaking entertainment areas with a level indoor/outdoor flow and the most dramatic master suite with a private lounge & patio.

Live beautifully in this colonial home. Marketed exclusively by Kapstadt International Properties.



Contact
Louise Killeen 083 351 6744 Xandra Bolliger 082 646 8948

THE BOND MAN RENTALS

The Bond Man manages a small portfolio of beautifully appointed furnished apartments in the City Bowl and on the Atlantic Seaboard, which are available on a short-term (weekly or monthly) basis or for longer periods.



The apartments all have wireless broadband internet connections and flat screen TVs with access to satellite channels. Rates start from R550 per night.

Email gary@bondman.co.za to enquire about availability.







FAST FACT

All banks have clamped down on their loan-to-value percentages. Most require a minimum deposit of 10% and up to 20% for higher valued properties.

The Bond Man, however, is still securing bonds of up to 95% of the purchase price, subject to certain conditions.

CONTACT US

Telephone: +27 (0)21 433 1060
Fax: +27 (0)21 433 1062
Mobile: +27 (0) 82 453 7374


Email:

gary@bondman.co.za
Website: www.bondman.co.za

Office address:
204 Main Road, Sea Point