Issue 16 / January 2010
THE BANKS ARE EASING UP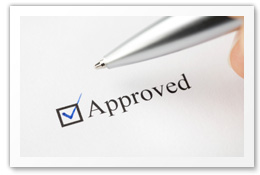 The banks hold the key to the recovery in our property market, and most of them have already started to relax their lending criteria.

100% bonds are once again on offer, and provided your income can be verified, your bond application should sail through without a problem.

The difficulty arises with self-employed applicants who have not kept proper financial records. They can kiss goodbye to any prospect of obtaining a bond in the present lending environment, regardless of how small the loan may be relative to the purchase price.

I've noticed, too, that certain banks have become more generous with their rate concessions as they try to woo clients from their competitors, so don't expect to be offered the best deal by your own bank. Now's the time to shop around more agressively than ever - or let The Bond Man do it for you!

Want to know how much you'll qualify for?

All I need is a copy of your latest payslip and a brief summary of your personal monthly expenses. E-mail these to gary@bondman.co.za for a same-day response.

---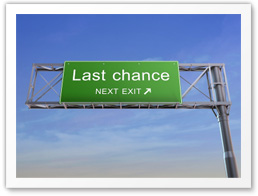 LAST CHANCE FOR OWNERS OF COMPANY-REGISTERED PROPERTIES
The owner of a property registered in a company or a close corporation now faces the double whammy of secondary tax on companies (STC) and capital gains tax (CGT) totalling 22,7% should the property be sold. In the case of a trust, CGT of 20% can result.
Those of my clients whose properties are registered in a company, a trust or a close corporation would be crazy not to take advantage of the huge tax concessions that currently exist, in terms of which the property can be transferred to the shareholders or, in the case of a trust, the person who financed the arrangement, free of transfer duty and STC (secondary tax on companies). No Capital Gains Tax is payable on this transaction. CGT will, however, be payable when the property is ultimately sold, but at that point the R1,5m primary residence abatement may apply and CGT is limited to 10%.
A similar window of opportunity existed several years ago, for a short period, when capital gains tax was implemented. Those of you who missed the chance then should not look a gift horse in the mouth this time round. In order to qualify for this concession, you'll need to answer in the affirmative to all of the following questions:
In the case of a company or a close corporation, were you and/or your spouse the owners of all the shares in the company as at 11 February 2009? In the case of a trust, were you the person who funded the acquisition of the property?


Did you or your spouse reside in the property and was it used mainly for domestic purposes?


Will the registration of the property be completed by 31 December 2011?
Contact The Bond Man to guide you through this process.


---
FAST FACT



Homeowners Comprehensive Insurance (HOC) is usually provided by whichever bank grants your bond. But you have the prerogative to insure your home through an insurance company of your choice. You should be aware, though, that should you choose an outside company, the bank will charge you an additional "admin fee", so be careful to weigh up the pros and cons...


---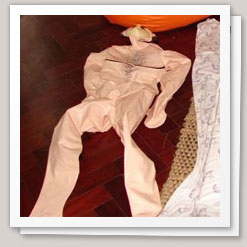 feeling deflated?

Perhaps it's expecting a bit much to ask a tenant (particularly once you've given him notice) to ensure that the welcoming aroma of freshly brewed coffee wafts through the house when an estate agent brings round a prospective buyer.

But is it unreasonable to expect a tenant to do a quick, cursory tidy-up in such circumstances? The year got off to a light-hearted start on the Atlantic Seaboard when an estate agent took a client to view an apartment and stumbled upon this...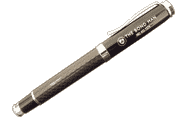 How would you have reacted if you'd been the hapless agent?

5 beautiful Bond Man pens await the first responses that tickle my funny bone.

Email

---
The recession is finally over and the year we've all been waiting for is upon us.
I wish you all a happy and prosperous 2010!

Regards,



Gary Peterson
The Bond Man
| www.bondman.co.za



PROPERTY PICK OF THE MONTH



EXCELLENT POSITION - OUTSTANDING VALUE!





Bordeaux Court is one of my favourite older blocks on the Atlantic Seaboard. Here's your chance to acquire a spacious 3 bedroomed ground floor Art Deco apartment in a quiet position above Ocean View Drive in Fresnaye. The apartment features many of the original Art Deco finishes and an open plan living area with direct access to the common property garden, with sea views. No off-street parking is allocated to this apartment, but there is plenty of roadside parking.

Asking Price: R 1 690 000

Contact The Bond Man for further details





TAMMY DAVIDS
1959-2010



Tammy Davids was an integral part of the Seeff "family" on the Atlantic Seaboard for many years. She will be remembered by all who knew her as a beautiful, fun-loving lady with an irrepressible sense of humour and a warm, kind heart. I shall always remember her as a brilliant mimic and she often had me in stitches with her hilarious impersonations of local property personalities. At peace.
CONTACT US

Telephone: +27 21 439 0741
Fax: 0866 9033 04
Mobile: +27 (0) 82 453 7374


Email:


Website: www.bondman.co.za

Office address:
45A Joubert Road
Green Point
8005