Issue 19 / May 2011
Getting a bond
... it's easier than you think!
It's time to address some misconceptions about bonds.


People seem to think that it's a lot harder to get a bond these days, but in fact there's been a slow and steady relaxation in the lending policy of all the banks over the past year. Even as I sat down to write this newsletter, an e-mail came through from FNB to say that, in instances where they would previously have offered a maximum 80% (Loan to Value) bond up to R3m, they're now offering up to 90%. And, whereas previously they offered 90% bonds up to R2m, they're now offering up to 95%. For bonds below R2m, they're offering 100% bonds to salaried applicants and 95% bonds to self-employed applicants.

If you're a salaried applicant, it's just as easy to get a bond as it has always been. Easier, actually, because interest rates are at their lowest level in 30 years.

As a general rule, the banks still apply the old "one third repayment to income" policy, in terms of which they must satisfy themselves that your monthly bond repayment won't exceed one third of your gross monthly income. So, if your monthly salary, before tax and any other deductions, is around R25 000, and if you can prove that you're left with a surplus of R8 500 after all your expenses, you'll qualify for a bond of R1 million. Of course, you must have a squeaky clean credit record, because if you have a judgement or any serious adverse credit listings, you won't get a bond at all.
The next misconception is that self-employed people can't get bonds in the current lending environment.

We're getting more and more bonds approved for people who run their own businesses. It's true that it's more difficult for self-employed people to get bonds, but that's mainly because their financial affairs are seldom up to date. It also becomes tricky when there is a cash component to one's income, that can't be verified. I don't believe the banks are inherently prejudiced against self-employed applicants, but mortgage lending turns almost entirely on one's ability to prove income, and these days a simple letter from a friendly accountant won't cut it.


The third misconception that persists is that your own bank is more likely to give you the best deal, both in terms of the loan amount offered and the interest rate.

In the current market, nothing could be further from the truth. No fewer than 5 bond applications, lying on my desk as I write this, prove that you're less likey to secure the most competitive deal from your traditional bank.

A Standard Bank client of 10 years' standing buys a property for R706 000 and asks me to shop around for a 100% bond. I approach her own bank first, but the best they can offer her is prime plus 0,05% (9,05%). First National Bank, with whom she has no relationship at all, offers her prime less 0,5% (8,5%). This will save her R180 381 over the term of the bond!

A young first-time buyer who banks at Nedbank, buys a flat for R1 150 000 and needs a bond of R750 000. Nedbank, Standard Bank and Absa all decline the application and I finally secure an approval from FNB.

And so it goes on...



---
Important changes to the
"Access Bond" facility
When Standard Bank developed their innovative product called an "AccessBond" nearly 30 years ago, it was a world first in the home loan industry. Since then, the term has been used generically for a home loan account that allows you to pay extra cash into it and withdraw these funds whenever you like. Only Standard Bank may call it an "AccessBond", but all banks offer a similar facility, marketed under different names. Absa calls it their "FlexiReserve" facility, Nedbank calls it "NedRevolve" and FNB calls it "Flexi Bond".

It's important to note that, whilst your "access bond" remains the best place to house surplus cash, because it gives you a higher tax-free return on your money than you'd get from a conventional investment, the way the product works has changed significantly since the recession.
Some Banks have two types of Access facilities – One that allows you to withdraw the extra cash you have paid into your bond and the other that allows you to withdraw funds that will take the bond up to the original loan amount. It is therefore important that, when applying for a bond, you know which facility is available.
Standard Bank's "Link Option" allows customers to access "prepaid" funds only. These are funds paid in, over and above the required monthly instalment.
The "Limit Option" allows the borrower access to the capital paid off through ordinary amortization. If you've prepaid any amount, then you'll also have access to those funds.

There are other important changes to Standard Bank's AccessBond, which come into effect immediately:
The AccessBond facility will be stopped when there is 5 years remaining on the bond term.
If the AccessBond is not utilised for 6 months or more, the bank may elect to stop the facility
It is mandatory for your salary deposits to be paid into a Standard Bank transactional account linked to the AccessBond
Non-resident customers will qualify for the AccessBond (previously they did not)

---
Make sure
you're qualified
before you buy

It's a fantastic time to be buying property, but there's no point in starting your property search unless you know the bond amount for which you'll qualify.

Send a copy of your salary slip and a list of your monthly expenses to The Bond Man and we'll do the sums that will set you on your way to becoming a property owner!
E-mail

---

Regards,





Gary Peterson


The Bond Man
| www.bondman.co.za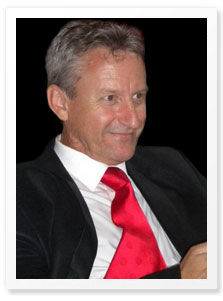 THE BOND MAN
PROPERTY PICK OF THE MONTH

An Edwardian Beauty in
Three Anchor Bay




Nestled in a private gated cul-de-sac is this fine example of a "Mews" type residence. Wonderful large proportions and a great layout and flow, beautiful wooden floors, original fireplaces, entertaining areas and a sunny north-facing courtyard.





Three spacious bedrooms with a luxurious main-en-suite leading onto a balcony with views.







Family bathroom and guest loo. Secure off-street parking for 2 cars. A safe and secure investment.

Asking Price: R3,350,000

Contact: Louise Killeen
Tel: (021) 424 2211
Cell: 083 351 6744






CONTACT US

Telephone: +27 21 439 0741

Fax: 0866 9033 04

Mobile: +27 (0) 82 453 7374



Email:



Website: www.bondman.co.za

Office address:
45A Joubert Road
Green Point
8005